Madagascar!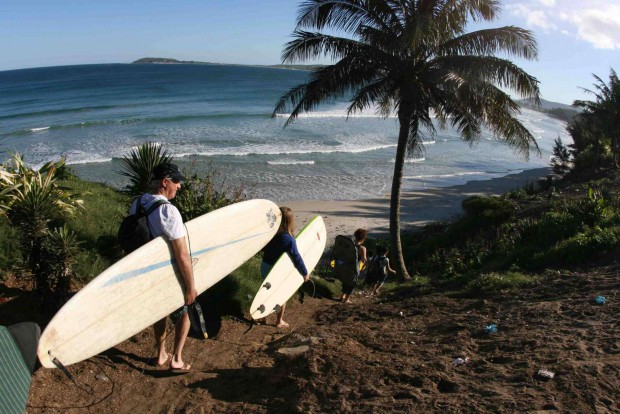 An unspoilt island of diversity, sandy white beaches, tropical forests and palm trees, baobab specked arid areas and crystal blue oceans, Madagascar lies just off the African east coast- wild yet inviting. When traveling via the capital Antananarivo to the south where we're headed, it becomes apparent that this is not your average destination. There are no direct flights… anywhere it seems, the airports are small and old but the friendliness of the locals makes up for all this immediately. We arrive tired and dusty at our hotel in south eastern Fort Dauphin, a town named after the French royal 'dauphin' or heir to the throne, one of many throwbacks to the time of the French colonialists. Croissants at breakfast, casual bonjours and good coffee are further remnants of this time. And here it ends. Madagascar is it's very own.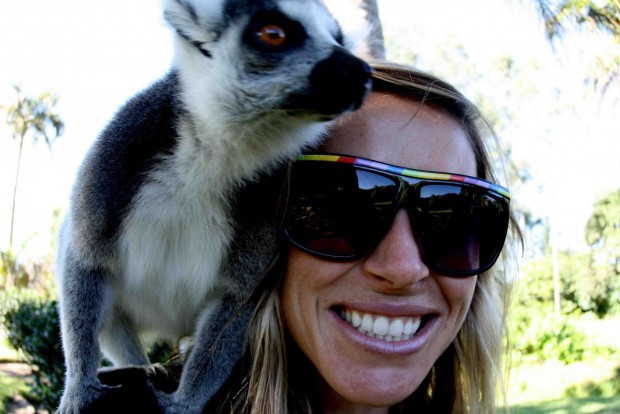 Not French not African not Asian. Purely Malagasy. Madagascar is any nature lover's dream... with more endemic species of flora and fauna than any other country, your days can be spent exploring plants and animals...
But with three boards to my name as well as all my freediving kit and the ocean spreading out below our hotel room, warm blue and inviting... it's Ocean Time! A ten-minute walk down the hill brings us to the perfect right point break of Monseigneur Bay. Here local surf guide Tsivalo has his 'Surf Club' shack on the beach, friendly advice and spare fins if you happen to lose some. (Which we did!) Dawn patrols to the point sees us meeting the local crew who are stoked to have us there, whooping as much for us catching waves as for their buddies. Riding dented boards, repainted three times over with protruding stringers they shame us on our new flashy boards. These guys surf what tourists throw away. And they surf it well! After lunch the wind picks up and we head to the other side where the now-offshore shapes and caresses the beach break into fun peaks. When Greg from True Blue briefed us before our trip, he handed us each a rolled up 'secret map' to the surf spots about Fort Dauphin. When they work, what winds, what swell, who to ask, where to go… stuffed into my board bag I carry the map around, guarding it like a Robinson Crusoe family member.
Listening to the waves crashing below our beach front balcony's you try predict what tomorrow will bring… a drive to Venom Bay and a challenge? A walk to the point and some cruising? A snorkel around the beautiful pools below the lodge? Or just a lazy day next to the pool, drinking fresh pineapple juice and recovering for the next day's adventures.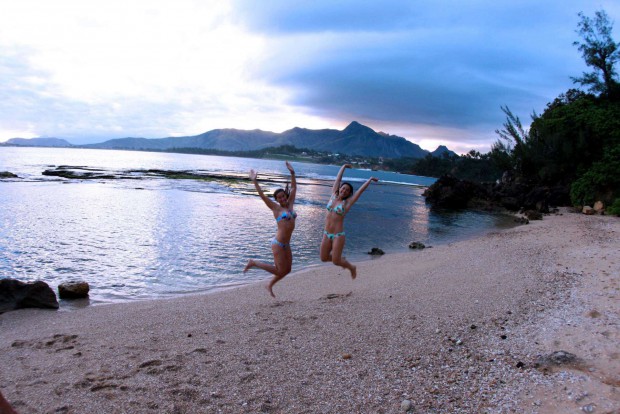 Time becomes irrelevant as waves and wind decide choices. A windy day sees us visiting a nature reserve to see the iconic Lemurs. You can't go to Mada and not meet these furry creatures. More expressive than any other furry friend, the lemurs entertain and enchant us.
Delicious dinners of grilled fish and stuffed crabs, garlic soaked shrimps and roasted peanuts with the local Three Horse Beer. Early to bed, early to rise we live the daylight hours. 'You get stuck here' Swiss by passport, nomad by choice Daniel tells me. He has been living in Madagascar for over fifteen years. 'It gets in your blood' he says, peering at me over his glasses. He takes us to a remote peninsula two hours bumpy drive north of Fort Dauphin, a quiet bay filled with startling coral gardens awaits us. Daniel knows this land. We meet no other tourists as we run wildly across the rocks. This is off the beaten track. There is no track.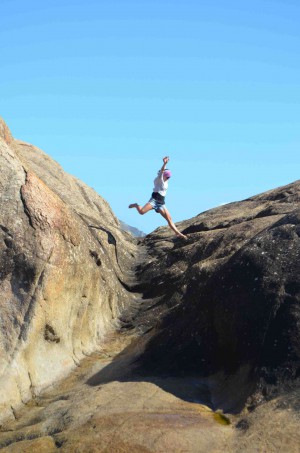 Two weeks later and I am reluctant to start the surprisingly long yet geographically near journey back to South Africa. I am already planning my return. Daniel was right, this place has already starting growing under my skin.
For more on Madagascar, getting there and back:
TRUE BLUE SURF and ISLAND TRAVEL
Images: Alana Beales, Dag Andersson